FORUM SPONSORS
On March 24, 1989, the 300 meter VLCC EXXON VALDEZ ran aground on Bligh Reef in Prince William Sound, Alaska, USA. The tanker, a relatively new single hull Very Large Crude Carrier delivered in December, 1986, spilled an estimated 257,000 to 750,000 barrels of oil into the pristine Alaskan waters. Marine Response Alliance founding member Crowley Marine Services was the first on scene with high horsepower tugs positioned alongside the stricken tanker and these tugs were also used to assist co-founding Alliance member Marine Pollution Control during the transfer of oil from the stricken tanker to lightering vessels.
This relationship, formed during the EXXON VALDEZ response, became the basis of the partnership known as the Marine Response Alliance. The initial Alliance members, Crowley Marine Service, founded in 1892, and Marine Pollution Control, founded in 1967, invited Titan Maritime to join the evolving organization. On January 1, 2000, the union of these three premier emergency responders into Marine Response Alliance LLC, a California company, raised the bar significantly for marine emergency response.
Simultaneously, MRA introduced the first one-call approach for marine emergency response in the United States. In 2009, MRA welcomed its latest partner, McAllister Towing and Transportation, established in 1864, as a full and equal member. Adding McAllister's fleet of high horsepower tugs and experienced staff to MRA's pool of available resources expands the number of available Alliance partner owned and operated assets, and provides unparalleled access to comprehensive emergency response services.
One of the results of the EXXON VALDEZ incident was for the enacting of federal regulation 33 CFR 155 – Oil or Hazardous Material Pollution Prevention Regulations for Vessels, commonly known as the Oil Pollution Act of 1990, or simply OPA-90.
These regulations make it the responsibility of the ship owner or ship operator to provide adequate salvage and marine firefighting services that meet specific listed criteria to be not only available but already contracted for response services in the case of an incident or threat of an incident, including a funding agreement, in order to not slow down a response if it should be required. In February of 2011, the United States Coast Guard began enforcing Salvage and Marine Fire Fighting (SMFF) rules for tank vessels and tank barges. Similarly, new regulations are expected to be enacted for non-tank vessels at some time in the near future.
Contact: www.marineresponsealliance.com

The 1920s inspired those with courage or hard cash (or connections to it) to forge a world that only superlatives could describe. The "War to end all wars" was won, and the powers of politics, science and industry to erase mankind's other ills were in evidence:
• Women had the vote
• "devil rum" was shackled
• two army pilots flew across America non-stop in less than 27 hours
• now, more Americans lived in cities than on farms (after all, they had seen Paree' )
• Jack Benny and Eddie Cantor commanded vaudeville, and F. Scott Fitzgerald, Eugene O'Neill, James Joyce, T. S. Eliot and
Sinclair Lewis reshaped our literature
• Knute Rockne's "Four Horsemen" dominated college gridirons, and the National Football League was formed
• the world's first commercial radio station, Detroit's 8MK (now WWJ), went on the air, and a patent was sought for an
electronic television transmitter.
A gay, glorious era for flappers, marathon dances and singing, "Yes, We Have No Bananas". The Teapot Dome oil scandal and the re-emergence of the Ku Klux Klan were forced to compete with the popularity of Babe Ruth and Winnie-the-Pooh. A clumsy attempt to overthrow the German government, the Beer Hall Putsch, was dismissed as the political escapade of an eccentric malcontent, Adolph Hitler.
This was also a time for building. Detroit's Penobscot Building, the General Motors Building, the Fisher Building, the Detroit Public Library, the Henry Ford Museum and Greenfield Village, Masonic Auditorium, the Buhl Building and Police Headquarters on Beaubien were only part of the construction that was reshaping Detroit's skyline.
In this climate, John W. Austin approached financier Joseph A. Bower, a Detroiter, in Bower's offices at the Liberty National Bank in New York City.Austin was an officer of the Detroit Graphite Company, and his aim was to secure a contract to paint such a bridge as might, inevitably, span the Detroit River.
Their meeting spawned a remarkable accomplishment – a $23.5 million, privately financed link between the United States and Canada. As the two men met above the din of Manhattan's streetcars and crowds, they talked of heavy construction and high finance. They could not have foreseen their role in a most curious event in Detroit's history.
Zervos Group, Inc.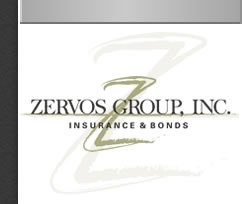 Mission Statement
Our Mission is to ensure value to our customers through our products and services rendered, while building strong relationships with our vendors. Our aim is to be competitive in the marketplace,to providealternative solutions, anddeliver exceptional service.
Our History
The Zervos Group was formed in 1994. The Zervos family has been in the insurance business since the 1940's.
CAREER OPPORTUNITIES
Looking for a career in insurance? Teamwork, organization and a positive attitude are a few of the key ingredients that we look for in applicants.
Zervos Group, Inc. (ZGI) has been writing insurance and surety bonds since the 1940s. We believe that teamwork is the hallmark of success. Our staff of 40 dedicated employees is part of that team.
In an effort to provide the best products available, ZGI is appointed with all major insurance companies, offering comprehensive and specialized coverage related to each industry's unique exposures and requirements. This makes it possible for us to solve any unique problems that our customers may possess. Due to our substantial volume of business and experience, we have built a strong rapport with our markets, giving us an edge and the ability to keep our rates competitive. Our vendors meet our strict standards and are licensed in good standing with the Federal Government and AM Best.
ZGI is well adapted to our changing times,yet we are relentlessly seeking new markets that will allow us to provide exceptional insurance programs custom fit to our clientele's specific needs.
For more information about our company's divisions or the products we provide, www.zervosgroup.com
ISCO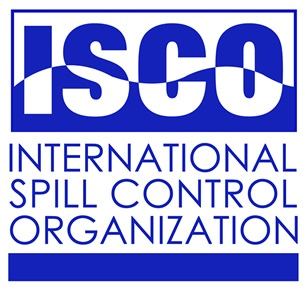 To act as a world forum for professionals involved in spill control and related disciplines.
To represent ISCO members, providing a single contact point between members and the IMO, other agencies of the United Nations, other international and regional organisations, national governments and other groups.
To support the activities of the International Maritime Organisation and to promote the dissemination of its work.
To represent ISCO members in the IMO Marine Environment Protection Committee and its technical working group on OPRC and the OPRC HNS Protocol implementation.
To disseminate information on the prevention, mitigation and remediation of oil and hazardous materials spills into the environment.
To provide assistance to members seeking to develop their knowledge base and build expertise in spill control and related disciplines.
To promote the maintenance of high professional and ethical standards.
To assemble and maintain up-to-date information on the resources available within the membership of ISCO, including the special expertise that ISCO can contribute to the imo and other organisations.
To undertake other activities that can enhance effective international co-operation and efficiency in major spill events calling for co-ordinated international response.
To encourage in various countries and regions the formation of national or regional associations.
To influence the establishment of testing facilities, and to encourage common standards for equipment and materials used in spill control.
To support the work of the international spill accreditation organisation in raising professional standards in the spill response industry.
To sponsor or organise conferences, exhibitions and conferences for the benefit of members.
Parking Discount at the Detroit/WayneCounty Port Authority Bldg. Provided By: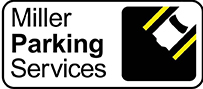 Contributing Sponsors:
Marine Spill Response Corporation (MSRC)


Media Sponsor
FORUM SUPPORTERS