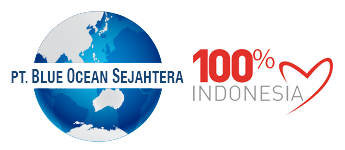 Website address: http://www.blueoceansejahtera.com/
Phone Number: +62 21 2279 2650
PT. Blue Ocean Sejahtera is an independent Indonesia company, engaging in design, manufacture, installation, and commissioning of Oil Spill Response Equipment for Platform, Ships, Jetty, Drilling and other facilities relate to marine environmental issue.
Established in 2006 with our office, located in Jakarta and workshop in Bekasi and Sentul, we are staffed with competent and experienced personnel.
As to keep developing, we have committed to take first priority on overall professional performance to achieve the highest possible engineering standard, whilst meeting the requirements of reliability, maintenance and safety to cater client's satisfaction.