Official Airline of ISCO Forum Detroit
Delta Airlines special offers:
Delta Airlines is the official airline of The International Spill Control Organization's presentation of the:

International Forum on Group V (Non-Buoyant) Oils September 9 – 10, 2014 Detroit, MI
Detroit/Wayne County Port Authority
Delta Airlines is offering the following discounts to all attendees to the Forum for flights originating from the US and Canada.

Valid for travel dates to Detroit: September 5, 2014 thru September 13, 2014

Delta Airline Fare Discount Information:

These discounts are valid on DL and applicable DL Codeshare flights.( Please note, group blocks are not permitted on DL codeshare flights).

DELTA BOOKING CLASS – PERCENTAGE OFF
F/ G / J / C / D / Y /A / P / I – 10%
B/ M / S / H / Q / K / L – 5%
PUT/ T / V / X – 2%*
Effective immediately, administrative fees for Published Fares and Zone Fares have increased from USD $150 to $200 est 60

Booking Instructions

Reservations and ticketing is available via www.delta.com.
When booking online: select Book A Trip then click on More Search Options and enter the meeting code (NMJMZ) in the box provided on the Search Flight page.
Reservations may also be made by calling our Delta Meeting reservations at 800 328 1111 Mon-Fri 7am-7pm CDT. *Please note that there is a direct ticketing fee for booking through the reservation number above.
Hosting Hotels:
Roberts Riverwalk Hotel
MGM Grand Hotel and Casino

Roberts Riverwalk Hotel is one of the Host Hotels for The International Spill Control Organization's:
International Forum on Group V (Non-BuoyantOils)
9 – 10, September 2014
Detroit, MI
The Roberts Riverwalk Hotel is an historic upscale boutique hotel celebrated for its guest service and features 106 elegantly appointed guest-rooms, including six unique room types and tri level Penthouse Suites.
Most guest-rooms feature 12-foot high ceilings, spectacular Detroit River and Canadian views, executive workspace, fitness center, room-service, complementary continental breakfast, free high-speed wireless internet, free parking, and free shuttle to and from the Forum upon request.
Riverside hotel entrances locked at 11pm daily/front entrance remains accessible. The hotel is conveniently located 1.5 miles from the Detroit/Wayne County Port Authority and minutes away from the downtown Detroit entertainment and sports attractions.

The Roberts Riverwalk Hotel at River Place is gracefully tucked in the turn of the century Stroh River Place and overlooks both the Detroit River and Canadian coastline. Convenient to Detroit's entertainment attractions, The Roberts offers guests a blend of privacy in an estate-like setting. The Roberts Riverwalk Hotel at River Place boasts elegant, traditional guestrooms that maintain sophisticated historic charter of the City of Detroit.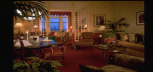 Roberts Riverwalk Hotel
1000 River Place Dr.
Detroit, MI 48207
313-259-9500
www.detroitriverwalkhotel.com
GUEST ROOMS:
Single King/Double Queen- $125.00
Executive King Single Suite/River view Deluxe – $140.00
All of the beautifully appointed guest rooms are much larger than today's standard sized guest rooms. Each room is equipped with High Speed Wireless Internet, work station, iron and board, blow dryer, and coffee maker. Furnished with two double beds or one king sized bed each guest room features fluffy pillow top mattresses. The hotel has one and two bedroom suites and a variety of deluxe corner rooms that allow you to upgrade.
AMENITIES:Coffee Maker, Hairdryer, Iron & Iron Board & In Room Safe. Exercise year round in our newly renovated workout facility located on our penthouse level.Enjoy guestrooms with 12 foot ceilings, some offering 14 foot ceilings. Experience full Marble bathrooms with classic European fixtures. Complimentary Coffee and Tea available each morning.

Parking:Complimentary self- parking for all guests
Transportation:Prompt and courteous transportation has been arranged to and from the Forum meetings at the Detroit /Wayne County Port Authority facility. The hotel provides complimentary shuttle service to designated areas in downtown within a 5 mile radius..

Reservations: Guests may call 313-259-9500 to make their reservations. Reservations made after the cut-off date of August 1, 2014 will be subject to hotel availability. All reservations must be made with a credit card and are guaranteed for late arrival. Cancellations after 12pm day of arrival are subject to one night's room and tax charge.

Check-In/Check Out:Check-in time is 3pm and check out is 11am. If you choose to check-out before your confirmed departure date, a 24 hour notice is required to avoid an early departure fee. Upon check in proof of identification and a credit card is required to secure incidentals, such as: telephone calls and room service.

Restaurant and Room Service: The Riverwalk Bistro is located on the lower level and is open for breakfast and offers and lunch and dinner menu including room service.
MGM Grand Hotel and Casino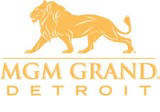 MGM Grand Hotel in Downtown Detroit is a Host Hotel for the International Forum on Group V Oils.
The MGM Grand Detroit is offering luxury rooms to Forum guests at the discount rate of $179.00. Discount available for booking before August 8, 2014. Booking after, rooms upon availability.
Reservations:*Overnight accommodations may be secured by calling: ​1-888-MGM-DETR Or see link below
*Reservations requests may be made by referencing: ​International Forum of Group V Oils Room Block
*Reservation room rate cut off date: August 8, 2014
*Check-in/Check-out times: ​Check-in – 3:00pm​Check-out – 11:00am
Miscellaneous Pricing & Information:
• Total Hotel Room Tax: 15%
• Parking: Complimentary
• Fitness Center: Complimentary
• In Room Internet:Complimentary
• Complimentary Morning Coffee (available in Lobby Living Room)
• 18 Miles from Detroit Metro Airport Reservation
Cutoff Date:Reservations by attendees must be received on or before August 8, 2014, Hotel will review the reservation pickup for the room block, release the unreserved rooms for general sale, and determine whether it can accept reservations based on a space and rate-available basis at your original discounted rate after this date.
Below is the link for your reservations you can also contact the call center at 1-877-888-2121
Copy this link into your browser:https://reservations.mgmmirage.com/bookingengine.aspx?pid=016&host=offer&code=GVO
Hotel Alternatives
If you have not made hotel arrangements or you are just now registering, please read alternatives below.
ISCO secured hotel room blocks for the Forum, however the rooms have sold out and we are past the deadline to extend our blocks. We have contacted alternative hotels and have made arrangements listed below:
Greektown Casino Hotel has offered a room block for the Forum attendees for the 9th and 10th September. (note: not available on the 8th, see below for options) $135.00 per night
Booking Instructions:
Reservations #: 877-424-5554
Group Code: ISC2014
Group: International Spill Control
Parking & Internet: Complimentary
Caesars Windsor (Canada) 800-991-7777 – Across the river from Downtown Detroit, minutes from the Forum, but you must cross the international border. Consider one night if arriving on the 8th. Then book at Greektown for 9th and 10th. Also note that other hotels in the suburbs of Detroit may have a room available on the 8th.
Windsor Holiday Inn Hotel (Canada) 800-315-2621
Waterfront Hotel Windsor 800-249-0543